REDEFINING WEDDING ENTERTAINMENT
Are you curious what we can do for your wedding? Check out some footage from ones we've performed at!
Your Wedding in 5 Simple Steps
Contact us to check availability for your date and pending availability,  set a time for a no-obligation consultation. This initial meeting will be pressure-free. We don't do salespeople. You'll have a chance to meet with the actual potential DJ for your wedding. This meeting is meant to give you a chance to find out if we're a great fit for you and vice versa.
Meet with your potential DJ and Event Host (in person or via video chat which would allow us to share our screen with you.) This allows us to demonstrate our online planning portal as well as show you photos and videos of different options in your venue. During this meeting, we also love to share helpful insider knowledge to help get you started planning in the right direction and inspire you with unique and creative ideas.
After we meet, take some time to make a decision. When you're ready, reach out and we'll send you an electronic agreement to secure your date. 
Let us put your mind at ease and guide you though planning the entertainment for your wedding in a fun, creative, and stress-free manner.
Your wedding day arrives. We've gone over every detail during our thorough planning. You can enjoy your day celebrating with all of your closest family and friends knowing that we have everything under control. 
We'll Rock Your Wedding Reception!
Take what you know about "typical" wedding DJ's and throw it out the window! We are innovators in creative, modern wedding entertainment! We listen to you and use imaginative methods to make your dream celebration come to life! Whether you're having a small, intimate gathering or the biggest party you can imagine, we'll make sure that your wedding is one to be remembered forever! It starts with us creating the perfect timeline to ensure things flow as smoothly as possible. From there, we help with crafting custom song edits, fun personalized introductions, love stories, etc. All of this helps set the mood and capture your guests attention while letting them know that this won't be just another average wedding! Once dancing begins, we'll mix and blend your favorite tunes, using modern, creative DJ techniques leaving your guests excited for each transition and not wanting the night to end. We use our talent and experience to make your wedding unique and unforgettable!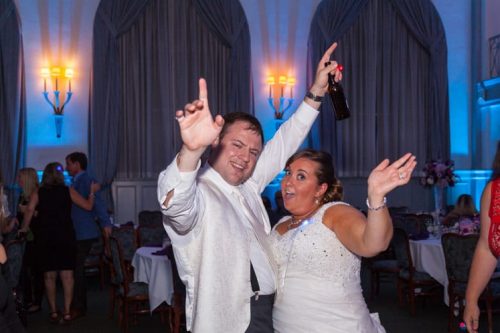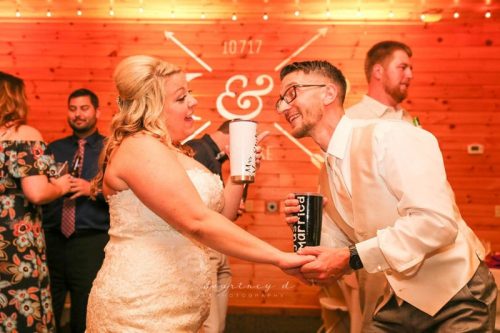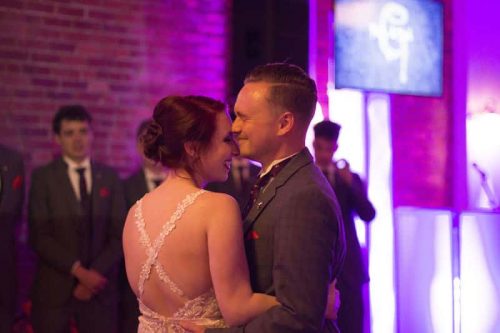 You Deserve a Flawless Wedding Ceremony!
Whether your ceremony will be located in the same room as your reception or in a secluded, serene, outdoor environment, we'll help perfect every last detail so that you'll have nothing to worry about! We can guide you through choosing prelude, processional and recessional music that will let your personalities shine through! Whether we provide the music, or help with sound support for a live musician, perfect music is only half of what you'll need. We'll also set up hidden microphones so that your guests can hear your vows crisp and clear without any bulky, unsightly microphones ruining your wedding photos. Additionally, we can provide extra microphones for any readers, etc. Will your ceremony be somewhere where no power is accessible? Don't stress, our entire ceremony system is battery powered and can be used almost anywhere!
Can you feel the stress of wedding planning melting away?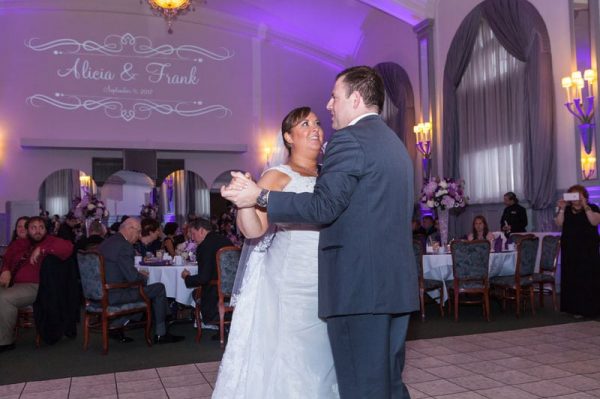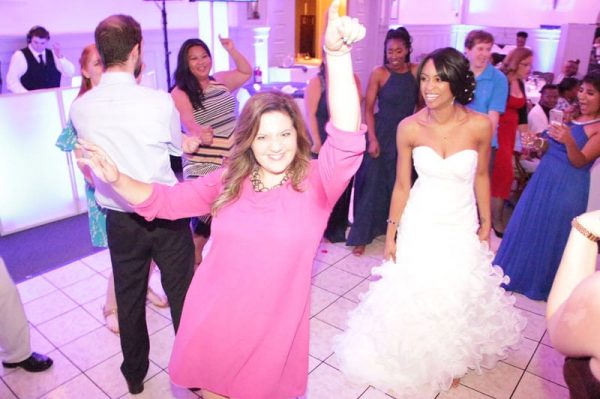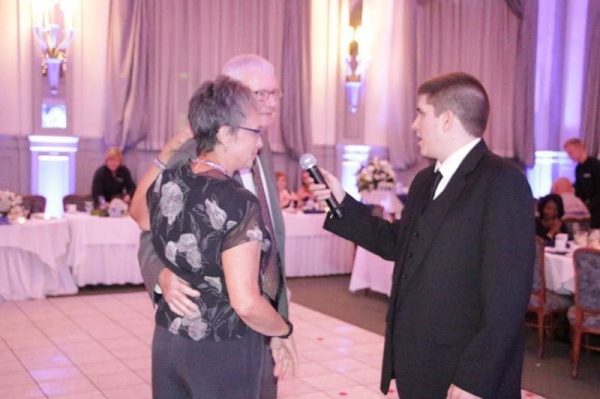 Can you feel the stress of wedding planning melting away?
This is your once in a lifetime opportunity to dance on a cloud in front of all of your family and friends. It's guaranteed to be the most memorable first dance they have ever seen and you'll be able to remember it forever in your wedding photos!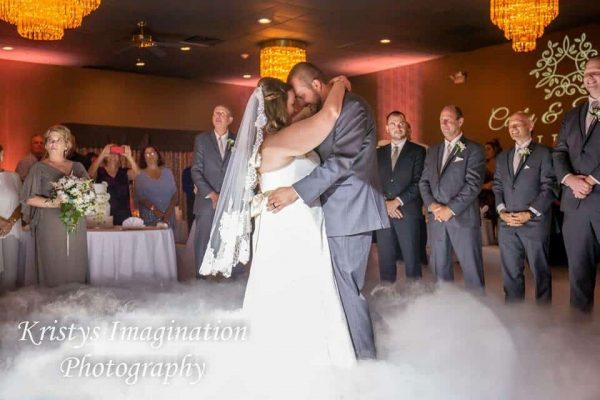 Are you ready for the BEST WEDDING EVER?

"WOW. It's hard for me to write anything else other than wow. Not only was Scott incredibly accommodating but he was so easy and fun to work with. I got more compliments on the music and photo booth than ANYTHING ELSE. I can't even start to imagine how it would have been had I chosen a different DJ. If you want to have fun and you want your guests to enjoy their night, this is your DJ. I was able to change a few things last minute and cut things out last minute with NO problem at all. I don't dance... but by the end of the night my feet were aching when I left. He made my night so much more special and I'm so happy I'm able to walk away with the amazing memories I have now and it's all thanks to Scott and his crew. So if you're reading reviews right now, stop your searching, you've found your DJ!!!!!!! THANK YOU!!!"

"Scott did an amazing job for our wedding on October 7th 2017. He was so helpful and easy to get ahold of. We met several times where he walked us through every single detail. The ceremony and reception music was perfect. Everyone was up dancing and several people told me it was the best wedding music they had ever heard. I would 100% recommend Sound Selection to anyone and everyone!"

"Scott did an excellent job for our wedding! We had a custom monogram, which turned out beautifully. Scott helped us with both a custom father and daughter dance and playing a song from the grooms grandfathers record. He takes the time to learn what you want and follows through with everything plus more!! The music selection, lighting, and photo booth were top of the line and were enjoyed by everyone. We got many compliments throughout the night in regards to our DJ and his services. If your looking for a professional, fun, and affordable DJ, LOOK NO FURTHER!!!"